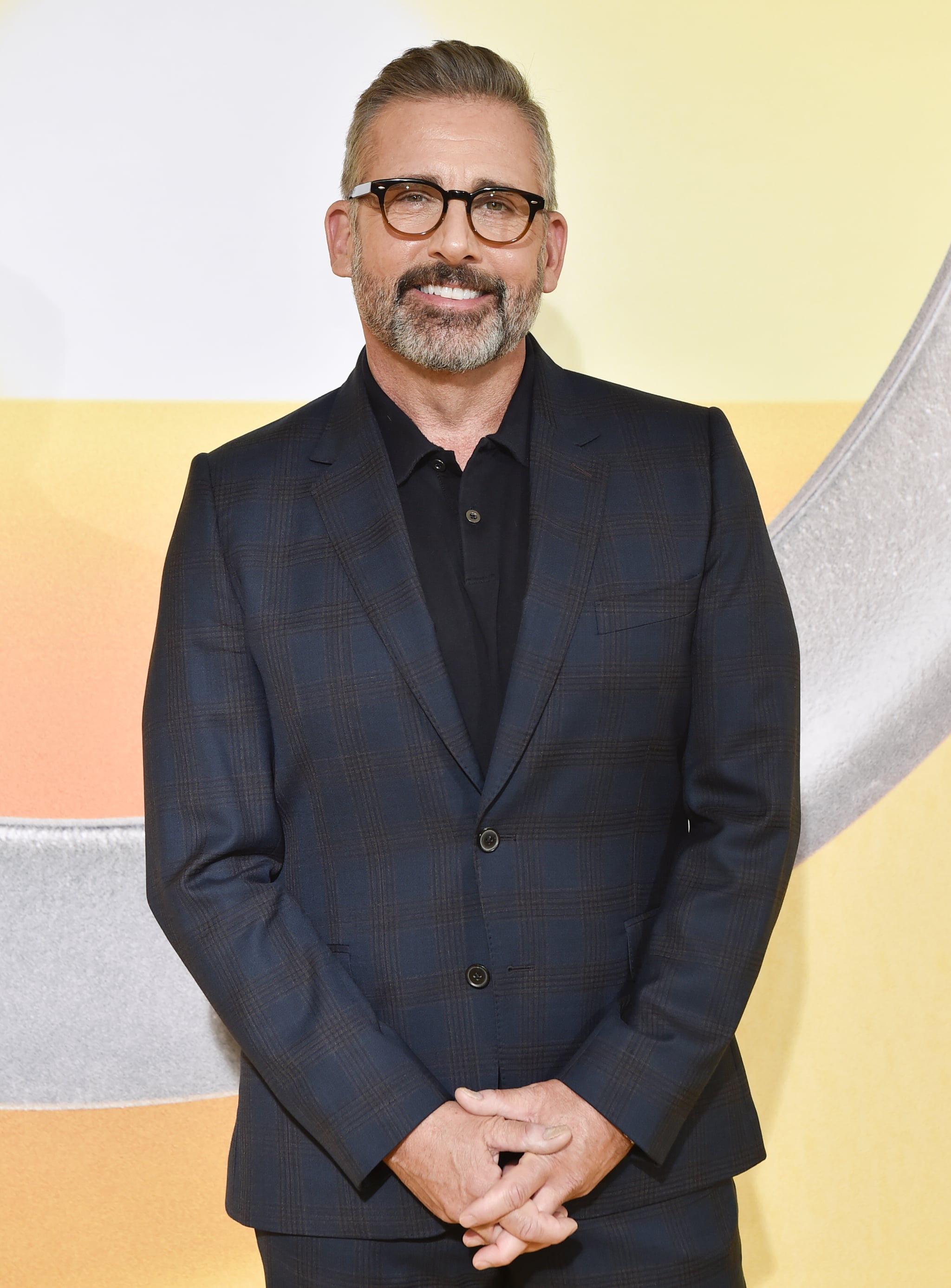 Steve Carell is the funny dad we would expect him to be. The father of two is just as funny off-screen with his kids as he was on his Emmy-winning sitcom, "The Office," during its nine seasons. Steve has two children: his daughter, Elisabeth Anne, and son, Johnny, both of whom are now adults. The two still support their famous father at his red carpet events — most recently for the latest installment in the Despicable Me franchise, "Minions: The Rise of Gru."
"… They were all over the place, like not even one hesitation," Steve previously told People about having his kids come to the premiere. "I think it's nostalgic at this point. They love the characters and they love the franchise. It's been a big part of our family." He added that the film series "started when they were 4 and 7 and now they're 18 and 21."
Steve has a lot of love for his family, but according to him, he seems to play favorites with his kids sometimes. During a game of "Burning Questions" on "The Ellen DeGeneres Show" in November 2019, the talk show host asked if the actor had a favorite child, to which he immediately replied "Yes" as he hit his red buzzer. Wisely, he didn't elaborate on that answer, so we may never know if his son or his daughter is, in fact, his favorite. We'll just assume he was trying to get a good laugh from the audience.
The funnyman shares his two children with his wife of more than 25 years, Nancy. Read on for everything we know about the Carell family.
Elizabeth Anne Carell
Elisabeth Anne Carell was born on May 26, 2001. She is Steve's only daughter with his wife, Nancy, and she goes by the name Annie. In 2013, Steve told The Guardian that after she was born, his life changed completely. "When we had kids, my career changed completely. I'll never forget the first audition after my daughter was born. I made it because I didn't care anymore," he said. He added that both of his children are sneaky and sometimes pit him and Nancy against each other. "The hardest part is that they want to play one of you against the other," he told me. "Kids are very cagey."
Annie is a student at Northwestern University in Evanston, IL, and is expected to graduate in 2023. Her parents are obviously very proud and happily wear their NU gear. Steve and Annie are very close and even used to go on father-daughter dates together.
John Carell
John Carell was born on June 25, 2004. He is the only son of Steve and Nancy. He goes by the name Johnny and apparently takes after his funny parents. In 2013, Steve tweeted on an interaction between his wife and son: Nancy asked Johnny if he had made his bed, to which he replied, "Yes and no." When she asked what that meant, Johnny said it meant "no." We love the sarcasm! Steve also told People in 2010 that both of his kids are funny. "My kids doing something fun? Oh boy, they do something fun every day," he said.
Johnny is also not immune to embarrassing his parents. During his November 2019 appearance on "The Ellen DeGeneres Show," Steve shared that he likes to put on a dog head mask to embarrass his kids in front of other people.