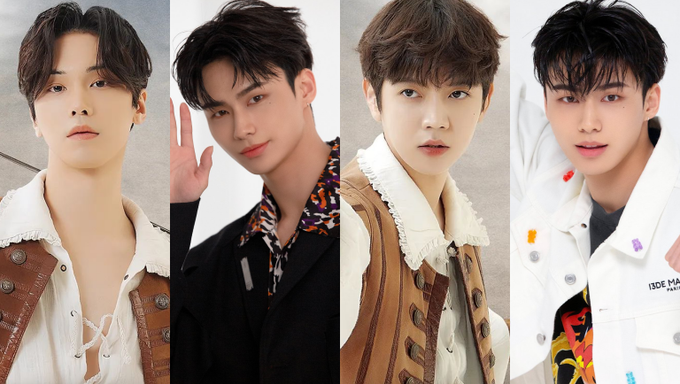 Idols are taking over the musical scene as more and more exciting casting news is announced. "The three Musketeers" is a new addition to musicals starring K-Pop idols in 2022.
Not only that, but it will be the first performance of the musical in 4 years since its 10th anniversary performance in 2018.
The musical is based on the representative French work "The Three Musketeers" by Alexandre Dumas. It tells the story of d'Artagnan, a young man who dreams of becoming a 17th-century French royal general, and the legendary gunslingers Athos, Aramis and Porthos, who discover the plot surrounding Louis XIII.
The Korean interpretation of the musical emphasizes colorful scenes and attractive characters. There will be fencing duel scenes and even live acrobatic choreography to look forward to.
Athos will be played off Shin Sungwoo, Lee Kun Myungand Kim Hyung Kun. He is a legendary swordsman and the leader of the Three Musketeers who can deflect bullets with his sword.
Aramis will be played off Kim JunHyun, MONNI's Kim SinEuiand Forte at Quattro's Kim HyunSoo. He is another of the three musketeers who is also a romantic with sharp reasoning.
Portos, a fierce sailor and the last musketeer, will be played by Jang Dae Eun (which you may recognize from the Netflix drama "Juvenile Justice") and Kim PubLae.
The handsome righteous man who wants to join the Musketeers will be played by musical actors Jung WookJin and Choi Minwoo. Idol actors Ren (Choi MinGi), ASTRO's Rocky and DKZ's KyoungYoon and MinGyu will also play this role.
This will be Rocky's first musical since his debut as an idol. DKZ's MinGyu makes his first ever musical debut.
This is what the character posters of the idol actors look like so far.
Note: DKZ KyoungYoon and MinGyu's character posters have not been posted yet (as of July 27 at 06:00 KST).
Many fans are looking forward to seeing what these star-performing idols will achieve on stage, especially since the musical includes sword fighting and action scenes.
The musical will be available to view at the Universal Art Center from September 16th to November 6th. Tickets will be available from August 2nd (2pm KST) through both Interpark and YES24.
Are you excited about this casting news? Tell us in the comments.