NEWYou can now listen to Fox News articles!
Pfizer-BioNTech on Tuesday submitted an application to the U.S. Food and Drug Administration for children ages 5 to 11 to receive the COVID-19 vaccine booster, the company announced.
In a statement, Pfizer said it submitted the application for approval under the Emergency Use Authorization following data from a study involving 4,500 children in the United States, Finland, Poland and Spain, which sought to establish "safety, tolerability and immunogenicity". of vaccine gave a positive result.
"Data from this study showed a strong immune response in this age group following a booster dose of the Pfizer-BioNTech COVID-19 vaccine without new safety signals," the company said.
WHITE HOUSE ANNOUNCES NEW STEPS TO MAKE COVID-19 ORAL ANTIVIRALS EASIER TO ACCESS
The study included children in three different age groups: aged 5 to under 12 years; age 2 to under 5 years; and aged 6 months to less than 2 years.
Pfizer intends to release the data for the ongoing study of children from 6 months to under 5 years later in the year.
FAUCI: US IS "PROVEN" OUT OF "PANDEMI PHASE"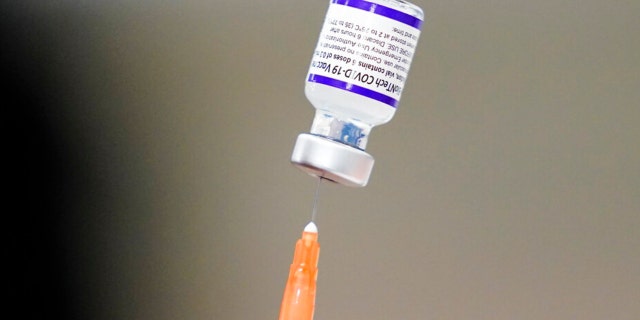 Emergency approval from the FDA under the Emergency Use Authorization would not constitute a complete vaccine approval and license from the FDA, it would only mean that the mitigating circumstances of the pandemic justify a rapid implementation of the vaccine.
"Submissions to pursue regulatory approvals in the countries where emergency use permits or similar were originally granted are planned," the company added.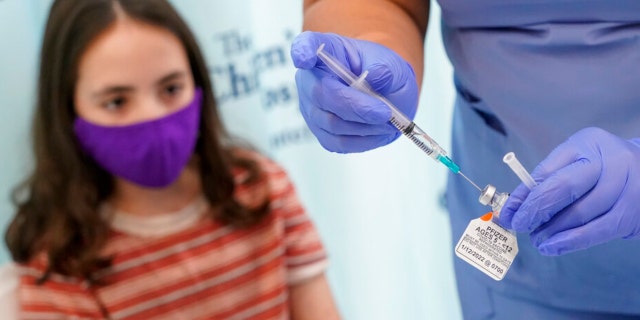 COVID-19 SUBVARIANT XE: WHAT TO KNOW
The submission comes the same day that the Centers for Disease Control and Prevention released a study finding that three out of four children have had coronavirus infections.
Pfizer listed fainting and several other side effects of receiving the Pfizer-BioNTech COVID-19 vaccine, including: injection site pain; fatigue; headache; muscle pain; goosebumps; joint pain; fever; swelling at the injection site; redness at the injection site; nausea; feeling uncomfortable; swollen lymph nodes (lymphadenopathy); reduced appetite; diarrhea; and vomiting.
CLICK HERE TO GET THE FOX NEWS APP