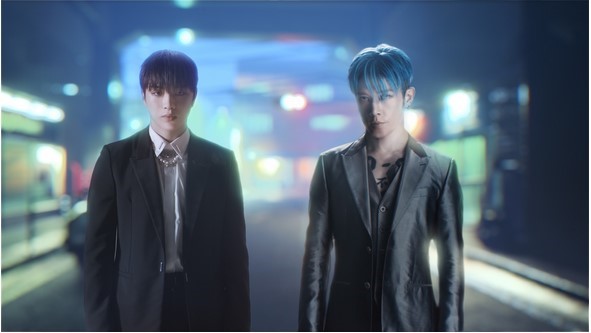 The NFT collection is created from within the music video that shows hidden perks to explore the artist's creative universe
WATCH THE OFFICIAL MUSIC VIDEO FOR "HUSH HUSH" HERE
LEARN MORE ABOUT MIYAVI NFT COLLECTION HER
In collaboration with KLKTN and MIYAVI, the music start-up and the multifaceted Japanese rock star has released an NFT collection accompanied by the official music video for "Hush Hush" today on MIYAVI's official YouTube channel. Presented by the NFT platform, KLKTN, which focuses on cultivating unique, artistic experiences between fans and their favorite artists, the music video has thrilled fans with its powerful production and innovative artistic expression.
The iconic pop-rock song was released in 2021 as a track on MIYAVI's 13th studio album, Imaginary, featuring K-Pop megastar Kang Daniel. Artistically, MIYAVI has always sought to expand the intersection of technology and music for its fans and gain recognition as a visionary and Web3 NFT experimental creator, so his long-standing partnership between him and KLKTN was inevitable for this much-anticipated music video.
The new collection is the latest piece from a successful line of drops in the last few months that has been conceptualized and embedded from the visually stunning special effects in the music video. The NFT collection enhances the music video viewing experience by creating hidden elements in it that allow fans to have another touchpoint in MIYAVI's alternative universe. Fans will have the opportunity to purchase three 'Special Edition' NFTs – two are 3D animated artworks, while the other is a special alternative closing version to the music video, which fans can find via a QR code hidden in the peripheral view of " Hush Hush. "This collection of multimedia art includes special perks that are exclusively available on KLKTN's platform, such as virtual meeting and greeting with MIYAVI, a photo card, as well as unseen video comments about the process and idea for the music video.
With NFT declining today, the rock icon has previously released several drops with this new digital collector platform that leverages the energy-efficient FLOW blockchain. These digital collectibles were first made available in "MIYAVI Month" in January 2021 to celebrate the singer's 20th anniversary as a solo artist. Previous projects include: MIYAVI KLKTN Pass, Moments, ArtKards, Kodex and MIYAVI TELECASTER® Guitar NFT.
"I'm excited about the final release of the Hush Hush music video. I'm always looking for ways to explore new technologies to showcase my artistic expression. The collaboration with KLKTN enabled me to continue to develop as a visual artist by using new media to connect with my audience. To celebrate the release of Hush Hush, we created exclusive content and perks that only fall on KLKTN and more that will be released in the future. " – MIYAVI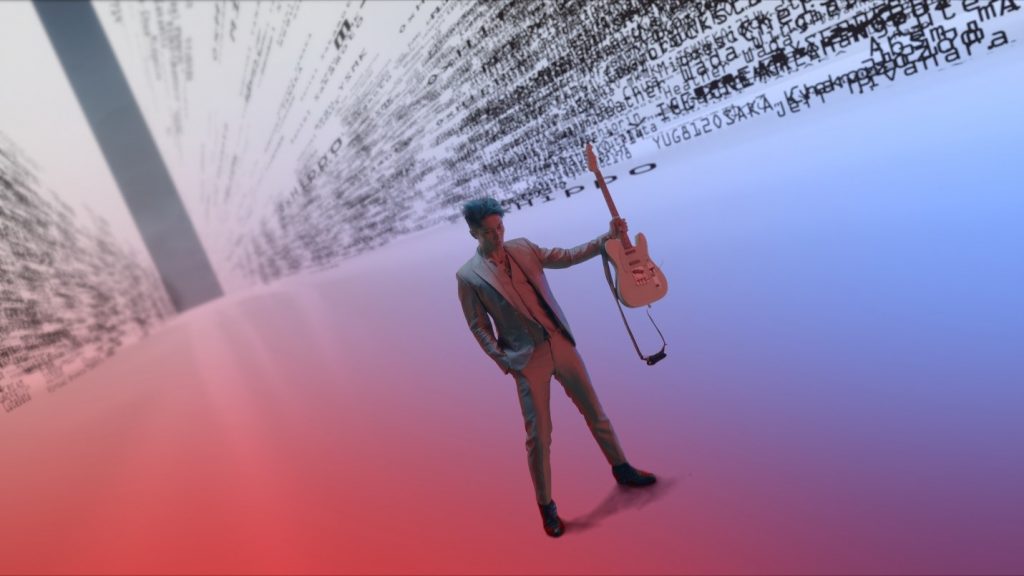 When "Hush Hush" became an instant hit with fans across the globe, a Korean version was released by Kang Daniel with MIYAVI. After achieving the same success as the original version, it also became an original soundtrack to the Korean drama "Rookie Cops", which was recently aired on Disney + starring Kang Daniel himself.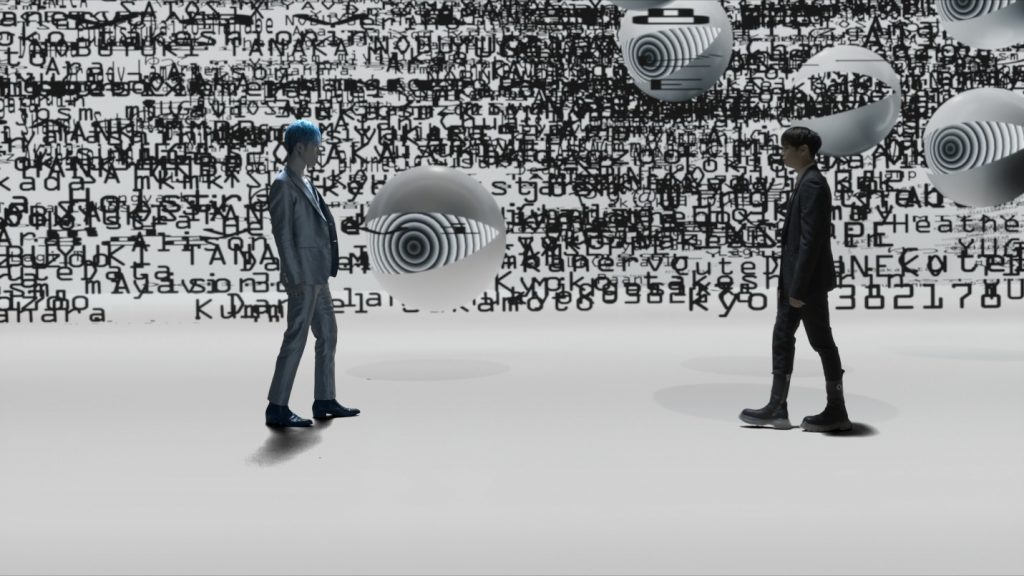 The production of the music video and the NFT range took place in the middle of the pandemic, while travel was largely limited across the globe. MIYAVI and Kang Daniel filmed the music video separately in Los Angeles and Korea, where the recording process and the idea for the artwork culminated in Japan. Still, the two separate movie scenes for the music video merged – thanks to the advancement of technology and the global team working tirelessly to sew the scenes together.
The music video sets the scene with a worldwide landscape as MIYAVI gives fans a glimpse into life as a public figure. Throughout the video, viewers feel as if he is being watched by Kang Daniel, who embodies the shadow of men and women across the Internet who haunt, follow and judge his actions. After several attempts with MIYAVI, who tried to escape a world full of scrutiny, the eyes and judgment, embodied by Daniel, catch up with him – leaving the lively singer voiceless. Despite the trivialities and challenges that have been thrown at him, the public figure chose to pick up another voice, his guitar, as a means of continuing to express himself. Throughout this scene, the video subtly flashes the names of his fans, offering yet another layer of their support during this crucial conclusion to the story. This powerful production embodies the pressure that society can put on a person and the power of self-expression.
"We wanted to celebrate MIYAVI's 20th anniversary by creating a close-knit community for fans to connect and explore MIYAVI's music through new innovations and technology. After some deliberation, we realized that the perfect way to do it would be through NFT. 'is in limited edition related to the music video.With KLKTN's partnership with MIYAVI, we were able to create a fantastic selection of Easter eggs that fans can find throughout the music video, and by focusing on sustainability with the collectibles, we create unique experiences for the fans. " – Jeff Miyahara, Chief Creative Officer at KLKTN
Recently, KLKTN collaborated with global pop star Kimbra, a two-time GRAMMY award-winning artist, and Kevin Woo, a Korean-American singer-songwriter, as well as other top Korean talents such as R&B artist Junggigo and A-listers Gang DongWon and Kang HyeWon. New works of art will continue to be released in the coming weeks exclusively on the curated platform, as they must be at the forefront of Asian NFT culture.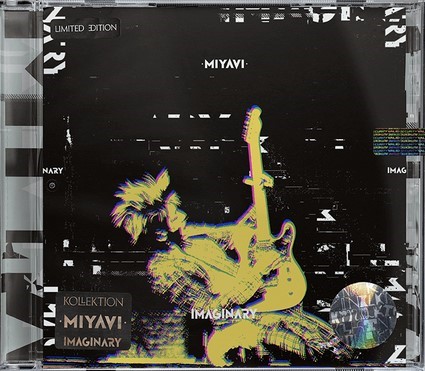 About KLKTN
KLKTN is a curated music, manga and art NFT platform that connects creators with fans through special experiences. The platform allows fans to access special editions of digital art and moments behind the scenes of artists' creative process. In collaboration with top creators and artists and driven by blockchain technology, KLKTN brings artist-fan engagement and the best of creative experience culture into the digital world. Artwork is available as a limited supply of authenticated digital products or NFTs, for purchase via credit card, with a fixed price per. KLKTN's co – founders are Jeff Miyahara, Chief Creative Officer and a renowned record producer and songwriter who has produced over 260 international artists; Fabiano Soriani, Chief Technology Officer and former senior blockchain engineer for Dapper Labs; and Daisuke Iwase, CEO, Harvard Business School graduate, former World Economic Forum Young Global Leader and a digital pioneer known for co-founding Lifenet, a disruptive fintech project he took to the IPO. Built on the Flow blockchain to achieve affordable and environmentally sustainable embossing, KLKTN leaves more for artists, fans and the planet.
Connect with KLKTN: Instagram | Twitter | Discord | Website
ABOUT MIYAVI
MIYAVI is a musician, actor and philanthropist who builds bridges between cultures across the globe with his music and message. His unique guitar playing has taken him on 8 world tours in over 30 countries. Fans refer to MIYAVI as "Samurai Guitarist." He has released 15 studio albums. MIYAVI released their solo album with 2019's NO SLEEPING TOKYOkicked off a concert at the Los Angeles Dodgers Stadium followed by the 2020 release of Holy Nights. On September 15, 2021, MIYAVI released their new album titled Imaginary. MIYAVI made his debut on the big screen in the Oscar-nominated film Unbroken. He has since appeared in the blockbuster from 2017 King: Skull Island and the live-action adaptation of the popular manga Bleach. His latest filmography includes the films The savage (2019), Maleficent 2 (2020) and the Netflix movie KATE (2021). As a brand ambassador, MIYAVI has appeared as the face of the Beats headphones in Japan and on billboards around the world in Moncler's Besides campaign. MIYAVI is a brand ambassador for American Airlines, Rakuten Mobile and BMW. In 2021, MIYAVI released a signature Telecaster featuring Fender guitars. He is the face of Gucci Japan, appearing in Gucci's Off the Grid campaign alongside rapper Lil Nas X and veteran Jane Fonda. MIYAVI has also taken to the runway at Paris Fashion Week 2018, modeling designer Yohji Yamamoto's Y-3 collection.
Connect with MIYAVI: YouTube | Instagram | Twitter | Facebook | Homepage | Spotify
#KangDaniel #MIYAVI #Japan #NoSleepTillTokyo #GucciOffTheGrid #NFT #HushHush #singlerease #KLKTN #poprock #kpop #idos #Korea #RookieCops #kangdanielkdrama #kddrama #kcrushnews #Stray #MaleficentheadsRookieCrush #Tray #MaleficentheadsRookieCrush #Stray #Maleficentheads #kcrushmedia #JeffMiyahara #FabianoSoriani
Tagged with: Beatsheadphones, FabianoSoriani, GucciOffTheGrid, HushHush, idos, Japan, JeffMiyahara, KangDaniel, kangdanielkdrama, Kate, kcrush, kcrushamerica, kcrushmedia, kcrushnews, kddrama, KLKTNYokokYATok, MIN, Okpop, MIN, Korea, kpop, , singles release, Stray
related articles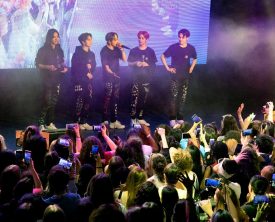 – MCND EUROPE TOUR 2022 'successfully completed in 7 cities in 6 European countries – MCND holds their first K-Pop European concert after … Read more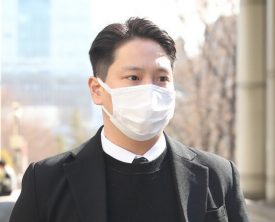 Trigger warning: Article discusses sexual assault / harassment * and suicide April 12, 2022, former BAP member, Kim Himchans sexual … Read more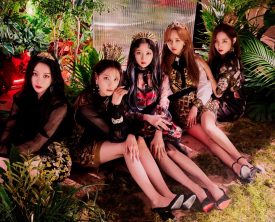 BVNDITBUL: You can breathe a sigh of relief! BVNDIT, which is under MNH Entertainment – home of the singer Chungha – debuted in 2019 with the song … Read more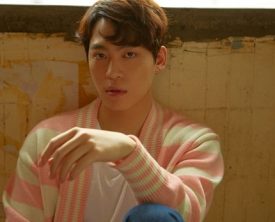 The wedding bells will ring for John Park in June! On April 8, 2022, Park's agency, Music Farm, announced that he would marry his … Read more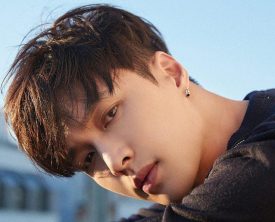 EXO member Lay (Zhang Yixing) has announced that he is leaving SM Entertainment. The announcement came on EXO's 10 year anniversary when they … Read more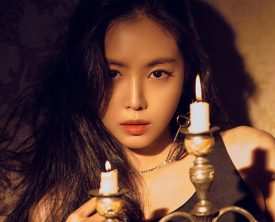 Just before Apink's 11th birthday, Naeun announced his official departure from the group. IST Entertainment confirmed the news in a short … Read more
Photo source = TOP Media MCND will begin its performance fever in the first half of 2022 with the AMERICA TOUR after the European tour, which draws … Read more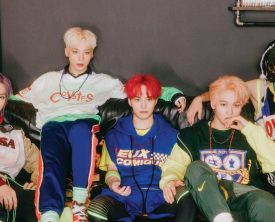 (Photo: TOP Media) Starting with the Netherlands on April 9, the 5-member K-pop group MCND will visit seven cities in six European countries to start … Read more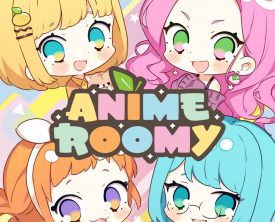 Nippon Broadcasting System and PONYCANYON USA are pleased to announce the launch of "Anime Roomy", a podcast for international anime … Read more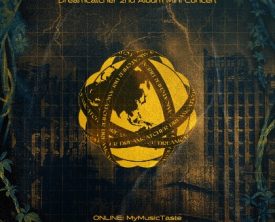 Dreamcatcher returns to the live scene with their 2022 album mini-concert Seoul, South Korea (March 25, 2022) – Dreamcatcher, the dark horse and … Read more
Advertising