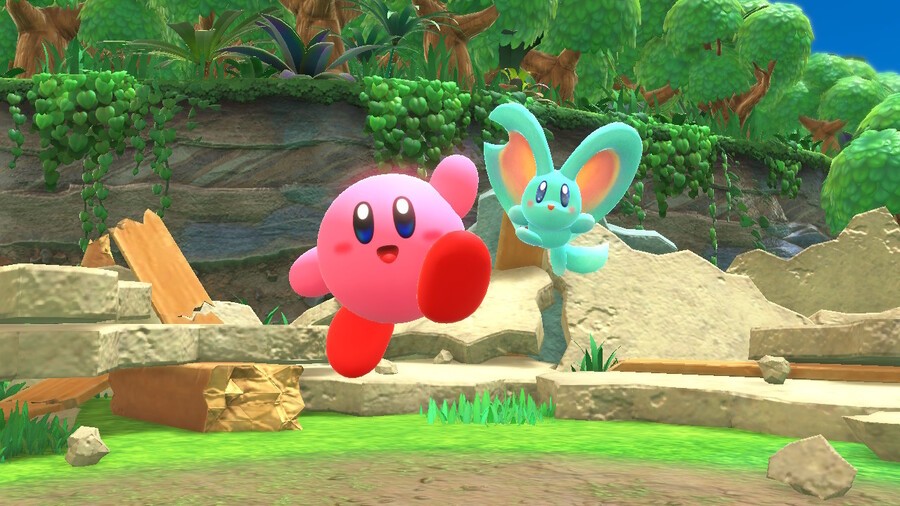 The NPD results, which cover game sales in the US along with a lot of other data, are now popping up for March. Nintendo released or distributed two notable titles last month, and their results were mixed.
Although the full public data does not expire until April 26, Axios writer Stephen Totilo has shared the non-mobile game chart (covering Steam, PlayStation, Xbox and of course Switch), which is based on dollar sales. It's worth nothing that Nintendo does not share its eShop data, so these download sales will not contribute.
Even taking into account the disadvantage that download sales do not count in this chart, it is an impressive result for Kirby and the Forgotten Land in the third. It had strong word of mouth at launch along with positive reviews and it clearly converted to strong sales in an important market. Pokémon Legends: Arceus and Mario Kart 8 Deluxe also do well in the top 10.
It should also be noted that Kirby is also number 7 in the 'year to date' chart.
Back to the results for March, Triangle Strategy debuts at a 16th place (based solely on box sales). Although it does not exactly light up the chart, it is a relatively niche genre, while globally it managed around 800,000 sales in the first two weeks.
So there you have it, some solid results for Switch titles. Tell us what you think, as always in the comments!