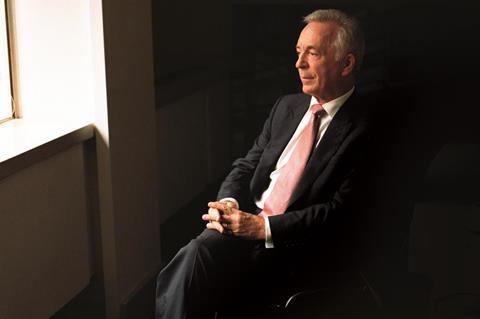 Benny Kelly, the former London boss at Sir Robert McAlpine and one of the capital's construction industry "legends", has died aged 77.
With a career spanning more than four decades, Kelly delivered several iconic projects across the capital, including the Emirates and Olympic Stadiums and the Millennium Bridge.
The Northern Irishman, who had been living with Parkinson's disease since 2005 and has been described as charismatic and generous but also steely in business, died on Friday 22 July.
Kelly joined McAlpine as a 23-year-old engineer in 1968 after graduating from the University of Belfast.
After working his way up to run the firm's operations in the North East of England, he was eventually made Regional Director for London and the South East in 1993. In a time of deep recession, Kelly had to restructure the London business and later described the first five years there as a "trial period" in his career.
He was famous for his memory for detail, working 12-hour days to ensure projects were delivered ahead of schedule and under budget, and for his hands-on approach – until late in his career, he was known to often go through his sites under construction, including the Olympic stadium.
Clare Gallagher, a project director at McAlpine who worked with Kelly on the Olympic Stadium project, remembered him as a "fantastic manager" as well as a "fantastic" engineer.
She said: "I remember walking around the stadium with him and feeling quite proud of what I had done.
"He could always spot something you hadn't thought of, and throughout his career he was always able to just spot the thing you didn't have."
In a 2011 interview with Building, he lamented the rise of the "management style" of contractors and expressed nostalgia for an era when contractors worked more directly with construction workers.
> From the archive: Being Benny Kelly
Kelly stepped down from his regional director role in 2007, remaining as a board director and later taking on consulting work and a non-executive directorship with an oil and gas exploration company.
A tribute to Keltbray Chief Operating Officer Vince Corrigan, who worked with Kelly for a number of years at McAlpine, described him as "a top man in every sense".
"He always displayed an unwavering commitment to his customers, the McAlpine family business and especially the troops who worked for him – including me," he said.
"Another iconic industry leader now lost, and in his case, where life turned cruelly against him in his final years. His style, infectious character and fierce appetite to succeed will all be sorely missed."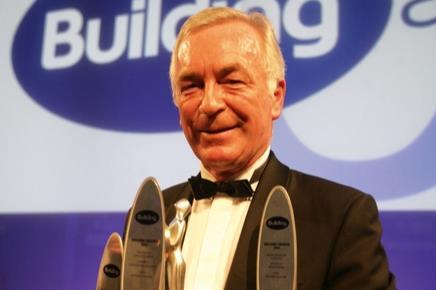 Keltbray executive chairman Brendan Kerr said simply: "Farewell my dear friend, you were the best."
Kevin Arnold, G&T partner and board member, said: "It is truly sad to lose one of our industry's most well-known and respected figures. I had no business being invited into his network of clients and colleagues given our relative age. But invite me in, he did. With warmth, affection and mutual respect.
"There is no doubt in my mind that my own career was positively influenced by my association with this charismatic, generous and gracious man. He was undoubtedly steely in business and his rise to the top of SRM was certainly a testament to his considerable commercial acumen."
Chris Cole, WSP chairman, said: "With the passing of Benny Kelly, the industry and colleagues have lost a legend and an inspirational figure who always used a mixture of charm and determination to get the job done."
Mark Reynolds, Mace group chairman and chief executive, said: "I worked closely with Benny on the delivery of the London 2012 Olympic Stadium – he was a force to be reckoned with. He was personally responsible for driving McAlpine's forward significantly during his tenure, and as a competitor and peer, I greatly respected his expertise and valued his judgment. We are very saddened to hear of his passing and send our best wishes to his family and friends."
Sir Robert McAlpine said: "The McAlpine family are saddened to learn of the passing of Benny Kelly, former London Regional Manager who was extremely well respected. Our thoughts go out to his family at this very difficult time."
Of all the projects he worked on, he had a special love for the Emirates Stadium and was good friends with the late Danny Fiszman, the Arsenal FC director who credited Kelly with the stadium's success.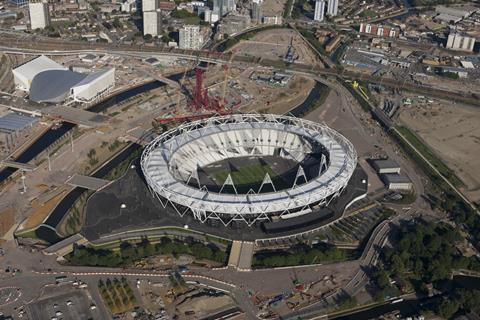 He also worked closely with the late Geoff Wright at Hammerson on major retail projects such as the Oracle shopping center in Southampton and the bullring in Birmingham.
Kelly was of the "work hard, play hard" school and during the 90s and early 2000s he was known to host a "Benny dinner" at the annual Mipim jamboree in Cannes .
He developed a passion for sailing, owning a TP52 yacht which he crewed with industry colleagues for races such as the Little Britain event in Cowes and around the Caribbean.
The Catholic boy from the divided city of Newry achieved huge success throughout his high-octane career, but his personal life became complicated, divorcing for the second time shortly after his retirement and facing a long and debilitating battle with Parkinson's. He went to great lengths to find treatments for his condition and eventually underwent deep brain stimulation at the age of 69, which improved his symptoms for a time.
Kelly suffered a heart attack in June and died in hospital last week. His daughter Nicola, also in the construction industry in London, said his indomitable spirit continued to the end and when he awoke from a coma in his hospital bed he said: "What do you think, Nikki, should we order a bottle of champagne love?" .
He is survived by his partner Martine, his daughter Nicola, his son Justin, a television producer in Los Angeles, and his two Yorkshire Terriers Molly and Maggie.