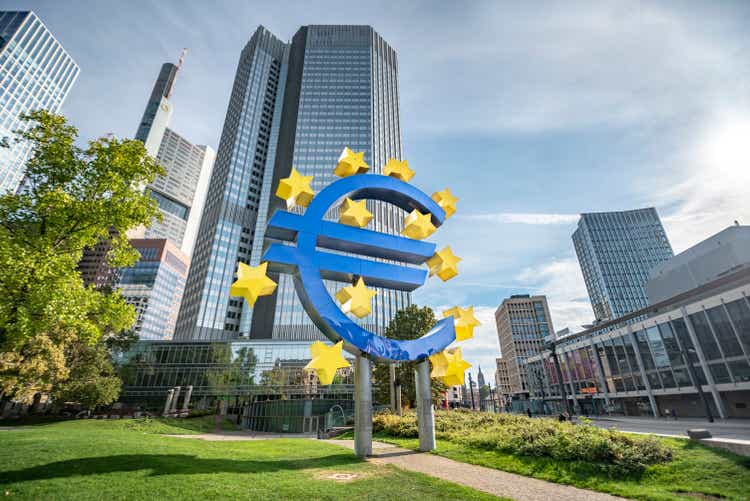 The growing popularity of cryptocurrencies is a cause for concern and their dynamics are similar sub-prime mortgage lending, which led to the Great Depression in 2008, said Fabio Panetta, a member of the European Central Bank talkand adds that there should be a single regulatory regime that facilitates decentralized space.
Given the lack of fundamentals of cryptocurrencies, the number of recent scandals, their use cases in illegal activities and high price volatility, Panetta, according to the written speech, called for the implementation of cryptocurrencies to be in line with other financial instruments.
He also believes it is best to expand peer-to-peer cryptocurrencies within the regulatory standards to combat money laundering and the prevention of terrorist financing.
"Crypto-assets are speculative assets that can cause great harm to society," Panetta said. "They derive their value mainly from greed, they are dependent on the greed of others and the hope that the scheme will continue unhindered."
"As in a Ponzi scheme, such dynamics can only continue as long as a growing number of investors believe that prices will continue to rise and that there can be fiat value without the support of any stream of revenue or guarantee, said Panetta. "Until the enthusiasm disappears and the bubble bursts," he added.
Panetta's speech followed similar remarks he made in December 2021, saying that cryptocurrencies show no sign of benefits to society or the wider economy.
Looking at intraday cryptocurrencies, bitcoin (BTC-USD +0.4%) has cleared losses from early Monday, and has recently changed hands to $ 39.9K. Ethereum (ETH-USD -0.1%) also rises back to breakeven levels of around $ 2.96K.
Earlier (April 23), Morgan Stanley said that Bitcoin's use as a currency may have just begun.