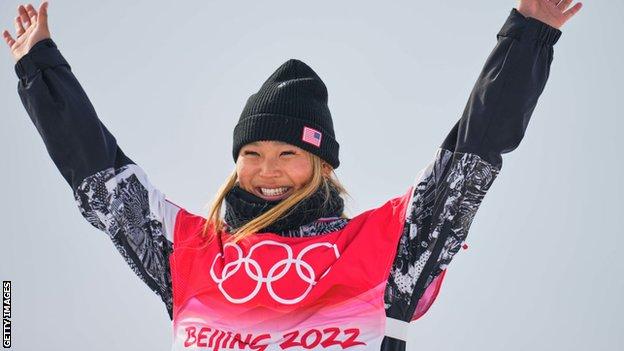 Snowboard halfpipe Olympic champion Chloe Kim has said she will take a season out of the sport to "reset".
At the age of 17, she became the youngest woman to win Olympic snowboard gold in Pyeongchang in 2018 – and repeated the feat in Beijing in 2022.
Kim, 22, will miss the 2022/23 season before returning to compete for a third gold medal at Milano Cortina 2026.
"I just want to enjoy this moment, take it all in and then come back to it when I feel ready," the American said.
Kim said she needed a mental health break away from the spotlight.
"I just want to reset," she added. "I do not want to come back to it again after such a fun but tiring year.
"But right now, the plan is definitely to go for a third medal."
Kim also took a season off after winning his first Winter Olympics title to study anthropology at Princeton University.
But she later returned to snowboarding and left her studies on a break when classroom teaching was stopped by the Covid-19 pandemic in 2020.