Does a daily aspirin over the 60s help prevent heart disease and stroke? Expert recommendations have just changed
NEWYou can now listen to Fox News articles!
Daily aspirin for the prevention of heart disease and stroke, also known as cardiovascular disease (CVD), is no longer recommended for people over the age of 60, according to new guidance from the US Preventive Service Task Force (USPSTF) released Tuesday.
The panel of national experts issued a statement report reversing its standard guidance, citing a slightly increased risk of internal bleeding after taking the medicine daily. The report said that although aspirin reduces the risk of cardiovascular events, it increases the risk of gastrointestinal bleeding, intracranial haemorrhage and haemorrhagic stroke.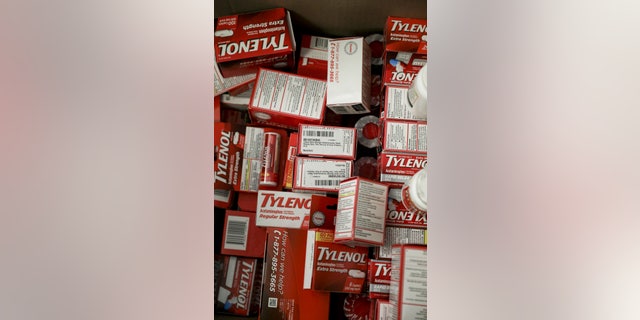 "Based on current evidence, the Task Force recommends that people 60 years and older begin taking aspirin to prevent a first heart attack or stroke," Task Force Vice President Michael Barry said in a press release. Barry, who is also a professor of medicine at Harvard Medical School and a clinician at Massachusetts General Hospital, added: "Because the chance of internal bleeding increases with age, the potential harm of using aspirin negates the benefits in this age group."
NEARLY 200 CASES OF MYSTERIOUS LIVER DISEASE IN CHILDREN: Officials
The latest statement from the USPSTF comes nearly two decades after the Food and Drug Administration (FDA) recommended that aspirin should not be taken to prevent a first heart attack or stroke.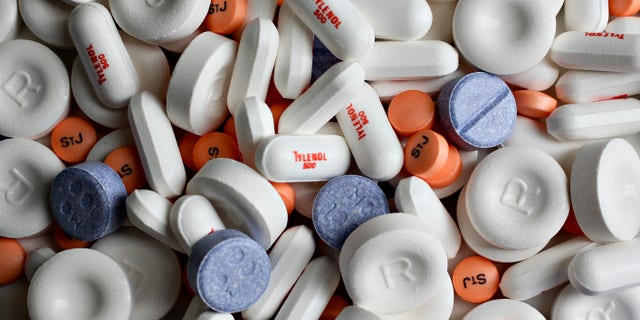 According to the FDA's website, aspirin is an over-the-counter painkiller commonly used to prevent blood clots, heart attacks and other conditions due to its ability to lower the coagulation effect of platelets. However, the federal agency stated that the same properties of the drug that help stop the blood from clotting can cause unwanted side effects such as stomach bleeding, cerebral hemorrhage, kidney failure and other types of stroke. The website stated: "There may be a benefit to daily use of aspirin if you have some form of cardiovascular disease or if you have signs of poor blood flow to the brain. However, only a doctor can tell you about the risks of long-term use. of aspirin may outweigh the benefits. "
While the USPSTF report did not recommend a daily dose of aspirin for those aged 60+, it did recommend daily use of aspirin for people aged 40-59 years with an estimated 10% or greater risk of cardiovascular disease who are not at risk . for bleeding and who consults a doctor.
RATIO RATIO RELATIONSHIP CAN REDUCE THE RISK OF HEART WILL, SAYS THE STUDY
The report of the expert panel stated: "The decision to initiate low-dose aspirin use for the primary prevention of cardiovascular disease in adults aged 40 to 59 years, who have a risk of 10% or more for 10 years, should be individual. Evidence suggests "The net benefit of aspirin use in this group is small. People who are not at increased risk of bleeding and are willing to take low-dose aspirin daily are more likely to benefit from it."
Task Force member John Wong, MD said in a press release, "People who are 40 to 59 years old and who do not have a history of CVD but who are at higher risk may benefit from starting to take aspirin for to prevent a first heart attack or stroke. " Wong, who is also a professor of medicine at Tufts University School of Medicine, also said: "It is important that they and their healthcare professionals decide whether it is right for them to start with aspirin because daily use of aspirin can lead to serious damages."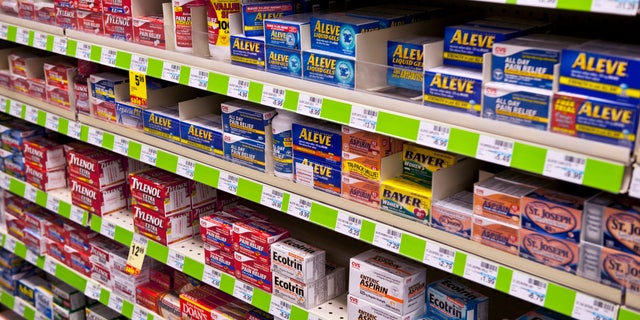 According to the report, CVD accounts for more than 1 in 4 deaths and is the leading cause of mortality in the United States. They also said an estimated 605,000 Americans have a first heart attack and approximately 610,000 experience a first stroke each year.
The panel also stated that these revised recommendations are not for people who have already had a stroke or are currently having heart disease or are already taking aspirin. The report said these patients should talk to their doctor about their particular cases.
CLICK HERE TO GET THE FOX NEWS APP
"We would like to emphasize that these recommendations are focused on starting aspirin to prevent
a first heart attack or stroke. "Anyone who is already taking aspirin and has questions about it should talk to their healthcare professional," Wong said in the statement.