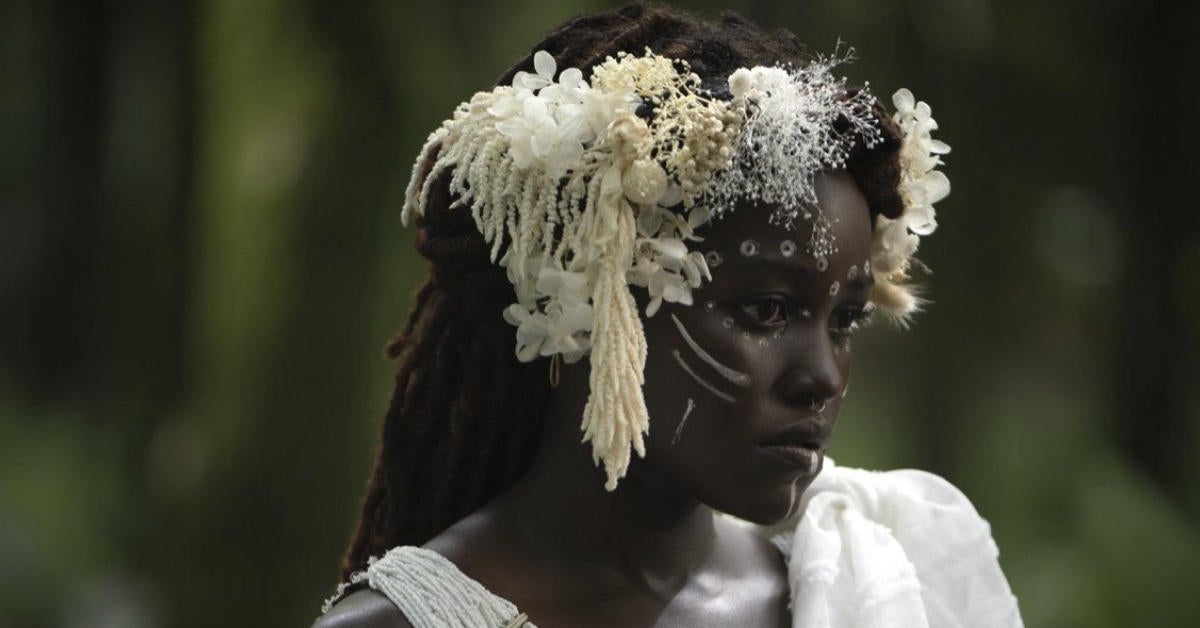 Black Panther: Wakanda Forever just gave fans some new looks at Riri Williams and Nakia before the movie's big reveal. Empire Magazine has a big feature story out on Ryan Coogler's film. In the images from the story, Ironheart is in the royal chambers of Wakanda. Another photo shows Lupita Nyong'o's stunning look at T'Challa's funeral in the film. It's all very emotional stuff. There is so much concern in the eyes of these actors during these screengrabs. But it is clear that parts of Wakanda forever become very thoughtful. The loss of Chadwick Boseman dominates the conversation surrounding this film. It feels like the marketing leading up to the film doesn't shy away from that reality. It's still hard to say exactly what role Ironheart will play in the film, or what other surprises lie beneath the waves with Namor. See for yourself the latest pictures right here below.
Kevin Feige actually spoke to Empire Magazine about the upcoming trip back to Wakanda. He was specifically asked about the decision not to recast T'Challa after Boseman's passing. While some fans pushed for it, the creative team never seriously considered it. They decided to honor their friend's legacy the best they knew how and leave those questions for another time.
New pictures of #BlackPantherWakandaForever #MarvelStudios pic.twitter.com/tahTQCCi16

— Cinema Filtered (@cinemafiltered) 29 September 2022
"It just felt like it was way too early to rework," Feige revealed. He later said how the plan is to follow the comics that inspired much of the Marvel Cinematic Universe. "Stan Lee has always said that Marvel represents the world outside your window. And we had talked about how, as extraordinary and amazing as our characters and stories are, there's a relatable and human element to everything we do. The world still processing the loss of Chad. And Ryan poured it into the story."
"The conversations were all about, well, 'What do we do now?'" Feige added. "And how could the legacy of Chadwick—and what he had done to help Wakanda and the Black Panther become these incredible, aspirational, iconic ideas—continue? That's what it was about."
Here's the latest synopsis for the huge blockbuster: "In Marvel Studios' 'Black Panther: Wakanda Forever,' Queen Ramonda (Angela Bassett), Shuri (Letitia Wright), M'Baku (Winston Duke), Okoye (Danai Gurira) and The Dora Milaje (including Florence Kasumba), struggle to protect their nation from encroaching world powers in the wake of King T'Challa's death.As the Wakandans strive to embrace their next chapter, the heroes must band together with the help of War Dog Nakia (Lupita Nyong 'o) and Everett Ross (Martin Freeman) and forge a new path for the kingdom of Wakanda."
Are you intrigued by these new images? Tell us in the comments!